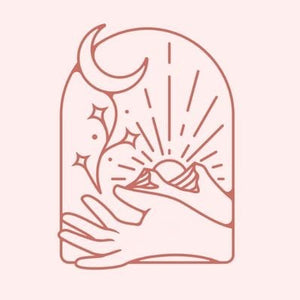 ~ BEFORE MY LAUNCHING
My vision and goals was and is, to produce products that our ancestors would have made or would have used, all natural as much as possible without the chemicals and synthetics, and yet is still effective. We do not need facials, cleansers, retinol, acidic moisturizers, acidic exfoliations etc. I have discovered and studied natural alternative remedies and methods that can replace all of those toxic products, that are only for short-term. Our ancestors would not be buried with these type of products, we can spend a quarter of our energy towards these toxic cosmetics, at the end, it does not get to the root of our skin type/condition, yet, worsens the state of your skin.
Make sure to follow my social media accounts for more tips and knowledge.
Stay healthy, stay blissed.
~
skincare.prototype@gmail.com
Call/Text/Whatsapp: +16477955539
a Tkaronto-Based Company
I take pride on safely hand-making my natural products with all the high quality organic ingredients. Since I do not support ingredients that are not plant-based, even palm oil in any shape or form, which will then make my soap line prices a bit more higher. Palm oil, beef fat etc. are a much cheaper alternative for us soap makers. If you have not already, please research about what palm oil does for the orangutans and how they play such an important role in the environment, take care of mother nature, she gives back! Our planet is beautiful!
Also, I will not be using any essential oils/fragrances/mica powders(colorants) for safety reasons. I do customized orders and if upon request for a scent, I will ONLY do essential oils.
I adore products that are as natural as possible and only contain a few ingredients, our body/skin will recognize and appreciate it. The simple, the better! ;)
Throughout the process of handcrafting all my products, eco-friendly gloves will be worn, work space will be cleaned and organized, if your order will be in a jar(local not shipping), it will certainly be sanitized, and then wiped down before and after finishing the product.
I really do encourage for all of us to start making changes as much as we can, in however pace we can, these are not the times to be getting sick and we all deserve to be feeling alive and appreciate life! The shittier you eat, the shittier you will think!
***GO TWEET THAT!***
*For orders that are Irish (Sea) Moss related, you have to let me know if you have any conditions like asthma, acid reflux, diabetes, joint pain etc. AND if you are taking any medications, very important so I can accommodate you properly and safely to help you achieve your goals.
Please do take the time to follow my Instagram for more health knowledge and information!
Prototype Skincare's Instagram
FREE CONSULTATIONS ARE AVAILABLE AND IS CONFIDENTIAL!
skincare.prototype@gmail.com
Contact information will be on the bottom left of this page. Stay solid! xoxoxo
~
*DISCLAIMER: this information is for educational purposes only. Consult your physician first before introducing something new in your lifestyle, especially while on medication.
I WOULD APPRECIATE IF YOU LEAVE ME A QUICK AND HONEST REVIEW BY CLICKING THE "SITE REVIEWS" BELOW, THANK YOU SO KINDLY!
STAY UP TO DATE!
Promotions, new products and sales. Directly to your inbox.